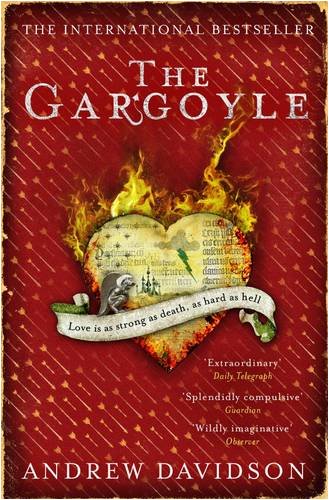 I absolutely love the opening line of this Novel,
"Accidents ambush the unsuspecting, often violently, just like love"
The Gargoyle is the story of a young man fighting for his life, after a horrific accident, which has ended his pornographic cocaine driven lifestyle and made him into a monster. Enter - Marianne Engel, a schizophrenic, who believes they have meet in a previous life and are destined to be together.
Through her naration, we travel from Norway to Japan, and through the middle ages charting the tragic ending of their previous love affair. Anderson expertly allows these shifts from past to present, without losing the reader and sucking us deeper into the world of Marianne.
Combining mystery and mysticism, events unfold which are left unquestioned, which gives this book an air of magic realism. The concept and development of the characters and their stories is done very well, with this story remaining with you for days after being read.
Definitely one of my favourite books, i give it 9 stars. Although i thought this book was exceptionally, I felt that there was something lacking - a 'je n'ai sais quoi' which i never put my finger on.