Good morning everyone! I've mentioned I spent a couple of weeks in London doing work experience at Penguin Random House earlier this month (and I'll blog about that soon). You won't be surprised that I picked up a few books while I was in the city :-)
Most of these are published by PRH and were free copies but I also went to 'Fantasy In The Court' hosted by Goldsboro Books and Hodderscape, where I bought another book as well. I've listed them below the video if you prefer to read about them.
Mountain Rescue
- I love to ski and so do my family, so I thought this would be an interesting read to share with them. It's non fiction, about accidents in the mountains of New Zealand.
Hiroshima
- This was originally published in a New York paper shortly after the disaster & tells the stories of some survivors. It's very short and I've almost finished reading it.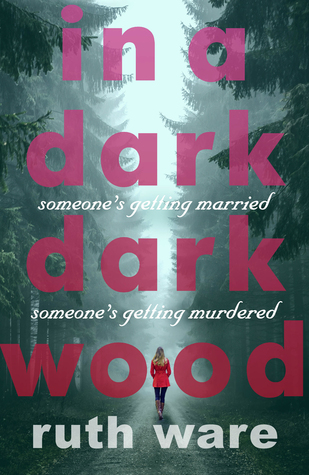 Highbridge, by Phil Redmond
- This is a crime novel, set in Northern England, by someone who has done a lot of writing for TV in the UK. I don't know much about it but as this one doesn't come out until January, I'm not going to read it just yet.
In A Dark Dark Wood, by Ruth Ware
- This is a brand new thriller which I've finished reading already. I really enjoyed it, and just realised I haven't done a written review yet, but you can find my video review
by clicking here
.
Watch The Lady, by Elizabeth Fremantle
- Historical fiction, similar to Philippa Gregory. I haven't started it yet but I'm hoping to get to it later in September.
Vowed, by Liz de Jager
- This is the one I bought, it's the sequel to Banished and follows Kit as she
tries to sort out some badly behaved fae in England. I'm reading it at the moment and will definitely be reviewing it when I'm done.
So that's all of my books this week! If you want to join the link up for Stacking The Shelves, you can do so on
Tynga's blog
.
Have you read any of these? Leave me the links for your own book haul posts and I will have a look at them :-)
~Ailsa