Stacking the Shelves is a meme hosted by Tynga's Reviews to share the books you've bought, borrowed or been given recently.
This week I have one book - I joined my local library and they have LOADS of great ebooks and audiobooks that you can borrow! I didn't want to get too carried away, so I picked one to start with which I've been wanting to read for ages -
The Rest Of Us Just Live Here, by Patrick Ness
: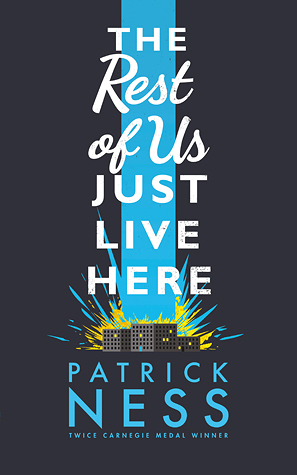 I've also been reading a book I'll be part of a blog tour for this week, which honestly I'm not loving, but you'll hear about it in my review.
And then there have been a few books I've read from work - these are fun to read on the tube during my commute, but none of them so far are particularly stand-out books, and as I work for the publisher I think it would be a bit... not okay? for me to say bad things about books we've published! At the same time I'm absolutely not going to lie in reviews and say I liked something just because I work for the company, so my policy with these books for now is going to be that I just won't talk about them unless I genuinely loved a book and think people should check it out.
What have you been reading this week? Leave your links in the comments & I'll check them out!
~Ailsa