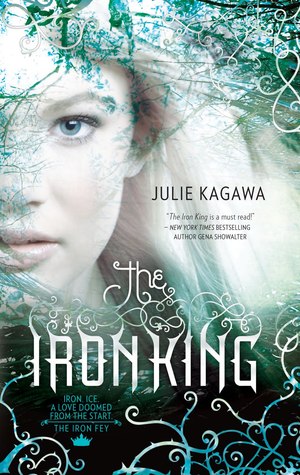 Title:
The Iron King
Author:
Julie Kagawa
Release date:
2011
Publisher:
HQ Young Adult
Series:
The Iron Fey #1
Genre:
YA Fantasy
Source:
Free copy via previous job
Description:
Meghan Chase has a secret destiny—one she could never have imagined. . .
Something has always felt slightly off in Meghan's life, ever since her father disappeared before her eyes when she was six. She has never quite fit in at school. . . or at home. When a dark stranger begins watching her from afar, and her prankster best friend becomes strangely protective of her, Meghan senses that everything she's known is about to change. But she could never have guessed the truth— that she is the daughter of a mythical faery king and is a pawn in a deadly war.
Now Meghan will learn just how far she'll go to save someone she cares about, to stop a mysterious evil no faery creature dare face. . . and to find love with a young prince who might rather see her dead than let her touch his icy heart.
My thoughts: I have friends who rave about the Iron Fey series by Julie Kagawa and I like stories that use celtic faery stories so I thought I'd give it a go. Megan lives in the USA, until her brother is kidnapped and she discovers that she can enter a faery 'underworld'. She decides she has to rescue him, but along the way becomes entangled in other plots.
I liked the story to some extent, but it felt very similar to many other young adult fantasy stories, and linked to that, very predictable. I don't really know what else to say about it apart form that, it was a very 'meh' book and a pretty quick read. I do have others in this series on my bookshelf already, and I might read them at some point, but I don't feel any urgency to do so, I'm not feeling excited to find out what happens next. There were fun bits in the book, the writing was alright, but nothing about it stood out to me. This is a 5/10 read for me.