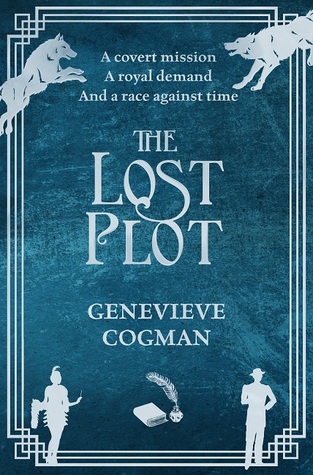 Title:
The Lost Plot
Author:
Genevieve Cogman
Publisher:
Pan MacMillan
Publication date:
14th December 2017
Genre:
Fantasy
Source:
Borrowed
Description:
In a 1930s-esque New York, Prohibition is in force, fedoras, flapper dresses and tommy guns are in fashion, and intrigue is afoot. Intrepid Librarians Irene and Kai find themselves caught in the middle of a dragon vs dragon contest. It seems a young librarian has become tangled in this conflict, and if they can't extricate him there could be serious political repercussions for the mysterious Library. And, as the balance of power across mighty factions hangs in the balance, this could even trigger war.
Irene and Kai find themselves trapped in a race against time (and dragons) to procure a rare book. They'll face gangsters, blackmail and fiendish security systems. And if this doesn't end well, it could have dire consequences for Irene's job. And, incidentally, for her life...
My thoughts:
First of all, this is book four of the series. I knew that, but my boyfriend who bought it didn't. However, it stands alone very well, and there are only vague references to the events of the previous books, so I don't feel like it spoiled them. The book kicks off with Irene trying to trade a book with some vampires, and getting into more difficulty than she'd hoped. While making her escape, she's approached by a dragon who asks for her help in retrieving a book, a task that's been set as part of a question of succession. When Irene points out that the Library and it's employees remain neutral in such issues, as this dragon should know, the dragon hints that another librarian is already involved.
Irene and Kai head back to the Library to report their suspicions of librarian involvement, and from there end up in the alternate universe New York. It's a very fast paced book with a lot of twists, and I really enjoyed it. I love Irene's sense of humour and the spark between her and Kai. I'd recommend the series in particular to those who have been missing Gail Carriger's books, with their humour, whimsy and excellent plots. I'm definitely going to hunt down the rest of the series. Overall this gets 8 stars from me.