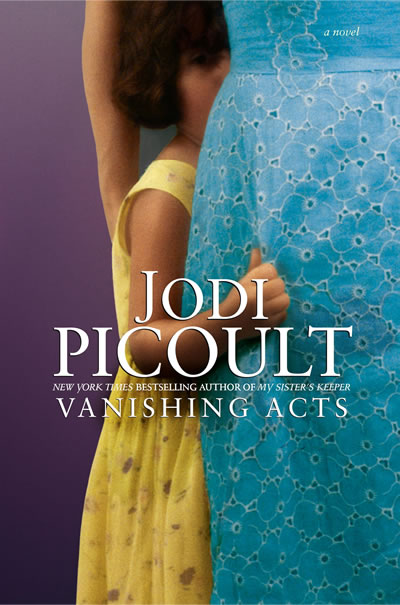 "Delia Hopkins was six years old when her father allowed her to be his assistant in the amateur magic act he performed at the local senior center's annual Christmas pageant. "I learned a lot that night," recalls Delia, who is now 32, at the start of Picoult's absorbing new novel (her 12th, after
My Sister's Keeper
). "That people don't vanish into thin air...." She has come to know this even better as an adult: she makes her living finding missing people with her own search-and-rescue bloodhound. As she prepares for her wedding, however, Delia has a flash of memory that is so vivid yet so wildly out-of-place among the other memories from her idyllic New Hampshire upbringing that she describes it to a childhood friend, who happens to be a reporter. Soon, her whole world and the world of the widowed father she adores is turned upside down. Her marriage to her toddler's father, a loving but still struggling recovering alcoholic, is put on hold as she is forced to conduct a search-and-rescue mission on her own past and identity. It will cut to the heart of what she holds to be true and good."
I picked up this book because I wanted to save
My Sisters Keeper
for a move I will be making. But since
My Sisters Keeper
was so drawing I decided to check out another one of her books. I found it a bit slow at the start, but was quickly captivated as the book progressed.
What I particularly enjoyed was the fact that each chapter had a characters perspective of the law case and what is going on. The main narratives come from Delia, her father Andrew, Fitz, and Eric. There is also a narrative from Delia's mother at one point, but it's not seen in every chapter. Each narrative shared a part of the other characters impression of the court case and their relationships with the other characters around them.
There is a clear love triangle between Delia, Fitz, and Eric found in the book. While I don't want to spoil anything, a part of the case resonates hard in the relationship between Delia and Eric who are engaged. That part of the case brings up the triangle that hadn't been present between the three since high school.
Picoult did a good job at relating the past with the present time events. Each part of history that is brought up for Delia, Fitz, Eric, and Andrew are all intertwined in each others story as well. However some of the connections may not be found until the end. There were some parts I didn't really find important, such as Delia's mothers job at the time in the book and Ruthanne's life. But they were all enjoyable despite that.
At the end, not all questions will be answered and I was fine with that. It's never clear where the relationship Delia had with Eric and Fitz goes, whether or not what Delia remembers is true, or if she ever develops a better relationship with the mother she thought was dead. However, that was fine with me. It left enough closed and enough open to make it a very well written book with a good ending.
Over all I would have to say I would give this an 8 out of 10. I did find Delia a bit annoying at times and was a bit frustrated at the lack of communication between Eric and Andrew. But that wasn't due to the way the book was written because that is how things go in the world.
8 out of 10 stars.